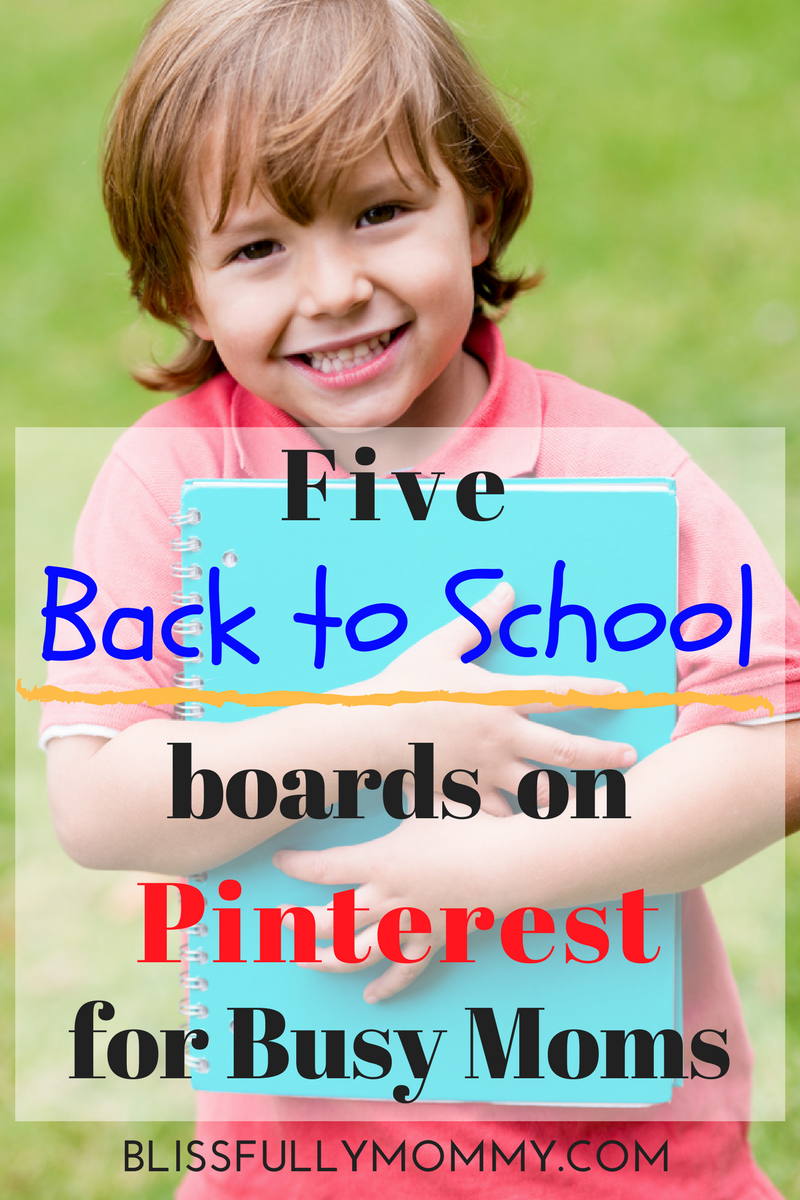 Scrambling to find simple ideas to make 'back to school' a breeze? You're in luck! I have been scouring Pinterest for the best back to school tips I can find to share with my fellow moms.
What do I consider to be the best? Ideas that are simple, easy to achieve, and won't lead you anywhere near the realm of horrific pinterest failures.
I know you're busy and it's crunch time–school starts in a blink (or perhaps it's already started for you!) You don't have time to search through Pinterest boards with 10,000 pins on them, but you don't have to give up!

Here are five small but mighty Back to School boards on Pinterest for Busy Moms like you:
1. Back to School – Blissfully Mommy with guest pinners Grace, Giggles, & Naptime , Homebound but Hopeful , and The Domestic Musician.
2. Clean Mama's Back to School board
3. Back to School with Somewhat Simple
4. Mother's Niche's Back to School Board
5. Back to School from Honey Bear Lane
I hope you enjoy these 5 back to school pinterest board picks! All have less than 300 pins, so it's easy to look through and find some last minute ideas for the start of the school year. Do you have a favorite back to school pinterest board? Please share it in the comments!
Tina Bekkali
Hi there, I'm Tina and I created Blissfully Mommy as a place to share and celebrate the ups and downs of motherhood. In between those dirty diaper moments you learn to laugh, love, cry, and find bliss in the little things like a yummy recipe, easy style tips, or a Pinterest binge! I hope this blog inspires you to cultivate your own version of mommy bliss.