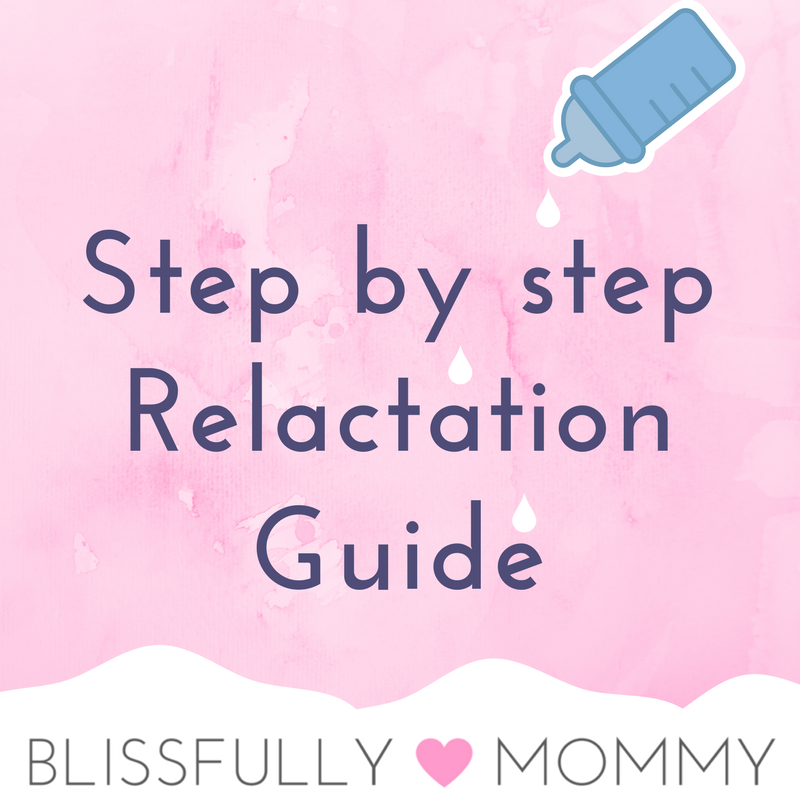 DISCLAIMER: I am not a medical professional. Consult your physician prior to taking any new medicine or herbal supplements. This guide was created based on my own personal experience relactating for my twins. 
In honor of how much milk i've been making (10+ oz a day and growing, at only 7 pumps per day) and in light of hearing "what the heck is relactation?" and "how can I relactate?" I've decided to post a guide with the ins and outs of relactation as I have learned and experienced.
The Basics
Relactation is the term used for a woman who has previously lactated starting the lactation process again. For adoptive mothers who have never lactated, the term is "induced lactation" and there can be a little more to that method than to relactating. Both, however, are very very possible!!!
Why Relactate?
As we all know, breast milk IS the best for your infant, particularly at 12 months and under, although the benefits can continue to be provide for years after.
There are many reasons women may decide to stop nursing; pressure from physicians and pediatricians, drying up because of a necessary medical procedure, returning to work, etc.
If you wish you had breastfed longer or if you are interested in starting again, it IS possible! If you have enough dedication and determination you can once again give your child the best nutrition you have to offer.
Supplies
1. Hospital Grade Breast Pump
A hospital grade breast pump will be your best tool for relactation if your child will no longer nurse. Some women can get away with any electric pump or even a hand pump (strooong arms required!) , but if you are in it for the long haul, and if you're relactating you probably are, a hospital grade pump is the best choice. You can rent them from your local hospital or purchase them….if you have an extra $1000 lying around. I'd recommend renting and then, once your supply is established, purchasing a good double electric pump around $300 such as the Medela Pump In Style.
Pump every 2 to 3 hours around the clock. It is imparitive to do this if you want to reestablish a full supply. Going 4 hours between pumps at night should not hinder you too much, but that middle of the night pump is very important! Trust me, I know. I do not do a middle of the night pump and because of it I know not to expect a full supply return…the good news for me is that any amount of breast milk is better than none!
OR
2. Nursing child and SNS
SNS…what the heck is it? SNS stands for supplemental nursing system which a great tool for relactation if your baby will still latch and nurse. Google it for more info, as I have never used one myself. SNSs allow your child to nurse at the breast while recieving milk or formula from a bag.
This makes your body think the breast is nursing and starts to send the signal that it needs to make milk. IF your child will still latch properly and nurse, this method may increase your milk supply faster.
Nurse as much as possible, anytime baby will go with it.
I'd still encourage the use of some sort of breast pump for when you are away from baby and if baby is not nursing at least once every 2-3 hours.
3. Domperidone
Domperidone aka Motillium is a drug used to supress nausea and vomiting that, as a glorious side effect, induces lactation. Let me tell you, it is AWESOME!!!
However, it is not FDA approved. It IS approved in other parts of the world including Canada, the UK, and Europe
Talk to your OB or Midwife and see if they will perscribe it to you. You can ge the perscription filled at a compounding pharmacy, but insurance will not cover it and it will get pricy.
Another option, the best option for most of us relactating mamas and those needing to build milk supply, is to purchase it from…
http://www.inhousepharmacy.biz
and/or
You can get a 5 month supply from inhousepharmacy for about $180. It will take 2-4 weeks to arrive from New Zealand.
Birth With Love is located in the US and is a little pricier, but a great option if you are ready to start relactating and don't want to wait 2-4 weeks. I ordered a 2 week supply from Birth With Love to tide me over til my shipment arrived from inhousepharmacy.
Google "domperidone" for more information. You will see that when given intravenously in large doses over a long period of time, there were some dangers. You will not be shooting domperidone into your arm or taking anywhere near the amount of dose.
Domperidone does not penetrate the blood/brain barrier meaning less side effects, unlike Reglan which is FDA approved and sometimes perscribed for relactation.
The thing with Reglan is that if you can't take it for over 3 months. If you do, you have a high risk of getting a Tardive Dyskinesia….youtube it….you will not want to take Reglan, I promise you. Another side effect is extreme depression and well, just about every bad thing in the world you can imagine. The list is pages long when you get it from the pharmacy.
4. Herbal Supplements
There are several great natrual options that help many women relactate and increase milk supply. I'll list the ones most commonly used and you can check them out at http://www.kellymom.com for further info.
Fenugreek
Blessed Thistle
Oatmeal
Flaxseed
Marshmallow Root
My Routine
I pump at…
7am/10am/12pm/2pm/4pm/6 or 7pm/9 or 10pm. In one month I have gotten up to about 1/4 of my supply when I was first lactating…i'd probably already be up to 1/2 supply if I pumped more often and pumped in the middle of the night, but as a single working mother of twins…I need what little sleep I can get!
I take…
4 domperidone, 3 times a day. This equals 120mg per day which is often recommended for those relactating or inducing lactation. If you are just looking for a supply boost, i'd start at 2 pills, twice daily.
4 fenugreek, 3 times a day.
2 blessed thistle, 3 times a day.
1 prenatal vitamin with DHA. This is just to boost the quality of the milk, but I doubt it does much for the quantity. Still important!
Remember
The longer your milk has been dry, the longer your journey to relactation will likely be. I was "dry" for about 8 weeks, but still able to get the tiniest drop of milk out, when I started relactating. The process is going fairly quickly for me.
I have commonly heard, from those who were dry for much longer, that it can take a whole month of pumping to even get drops.
But REMEMBER! What you are doing is an amazing thing, it is hard and takes lots of dedication…but in the end you will be providing the absolute best nutrition you possibly could for your child. It's worth it, trust me!
And there you have it, a short and simple guide to relactation. I encourage anyone interested in relactation to do further googling on the subject…there is a lot out there, you just have to do some digging!
Tina Bekkali
Hi there, I'm Tina and I created Blissfully Mommy as a place to share and celebrate the ups and downs of motherhood. In between those dirty diaper moments you learn to laugh, love, cry, and find bliss in the little things like a yummy recipe, easy style tips, or a Pinterest binge! I hope this blog inspires you to cultivate your own version of mommy bliss.