Recipes
Easy Moroccan Meatball Recipe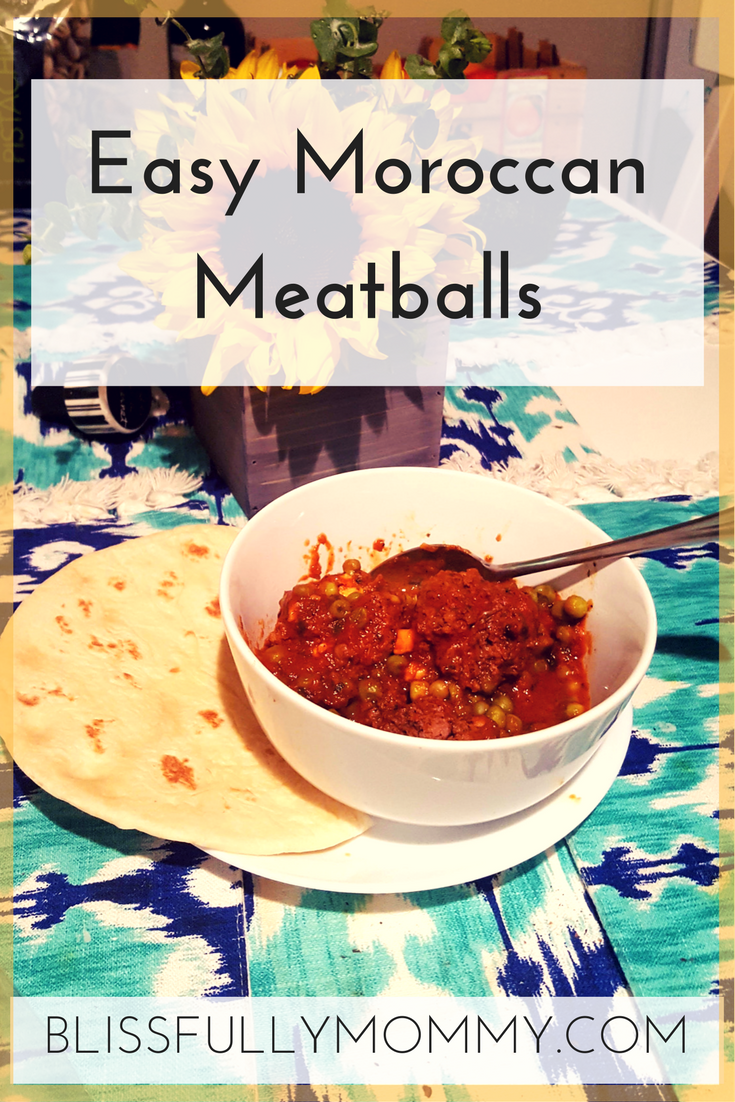 Are you a natural chef? I'm not. Sure, I can follow a recipe and I'm getting pretty good at creating my own baked goods from scratch. But a natural chef, I am not. In this house, that role falls on my husband.
"Cooking is easy, just throw it here put a little of this, a little of that, and it's done!" -My husband, as he magically tosses a little of this and that together and creates a ridiculously delicious meal.
My husband is a natural chef. He is one of those gifted people who can serve up a meal without measuring anything, and it tastes amazing every time.  Just another line on the long list of reasons I'm a lucky wife!
Originally from Morocco but having lived in several countries, my husband's cooking is a mixture of traditional Moroccan recipes with his own special flair. My most favorite of these is what I have dubbed "Moroccan Meatballs"
If you are stuck in a ground beef rut, this is absolutely the recipe for you! They are saucy, flavorful, and delicious without being spicy. Even our picky eaters approved!
I studied my husband's technique on this recipe and came up with measurements so that those of us who aren't natural chefs can partake. I have made this several times now and it is truly delicious.
Easy Moroccan Meatballs
Prep time: 10 minutes   Total time: 45 minutes+
Meatball ingredients
1lb ground beef, uncooked
1/2 onion
Fistful cilantro
1/2 tbs salt
1/2 tbs pepper
1 tbs paprika
Sauce ingredients
1/2 onion
Fistful cilantro
1/2 tbs pepper
1 tbs paprika
16oz tomato sauce
8oz water
1/2 bag frozen peas
Put onion and cilantro into food processor, pulse until finely minced. In medium bowl, combine ground beef, onion & cilantro, and spices. Shape by hand into meatballs roughly 2 inches in diameter. Set aside.
Again, put onion and cilantro into food processor and pulse until finely minced. In large pot heat tomato sauce, water, and spices. Add onion and cilantro. Add meatballs.
Cover, cook over medium-high heat until meatballs fully cooked, about 20 minutes. Add frozen peas and simmer another 20ish minutes until sauce thickens.
Serve with bread for dipping. Enjoy!
---
Looking for a cost-friendly cookware set for your new college freshman? This 15-piece Farberware set has everything they need. You will see mine used in all of my recipe shares!

This blog post contains affiliate links.
Tina Bekkali
Hi there, I'm Tina and I created Blissfully Mommy as a place to share and celebrate the ups and downs of motherhood. In between those dirty diaper moments you learn to laugh, love, cry, and find bliss in the little things like a yummy recipe, easy style tips, or a Pinterest binge! I hope this blog inspires you to cultivate your own version of mommy bliss.